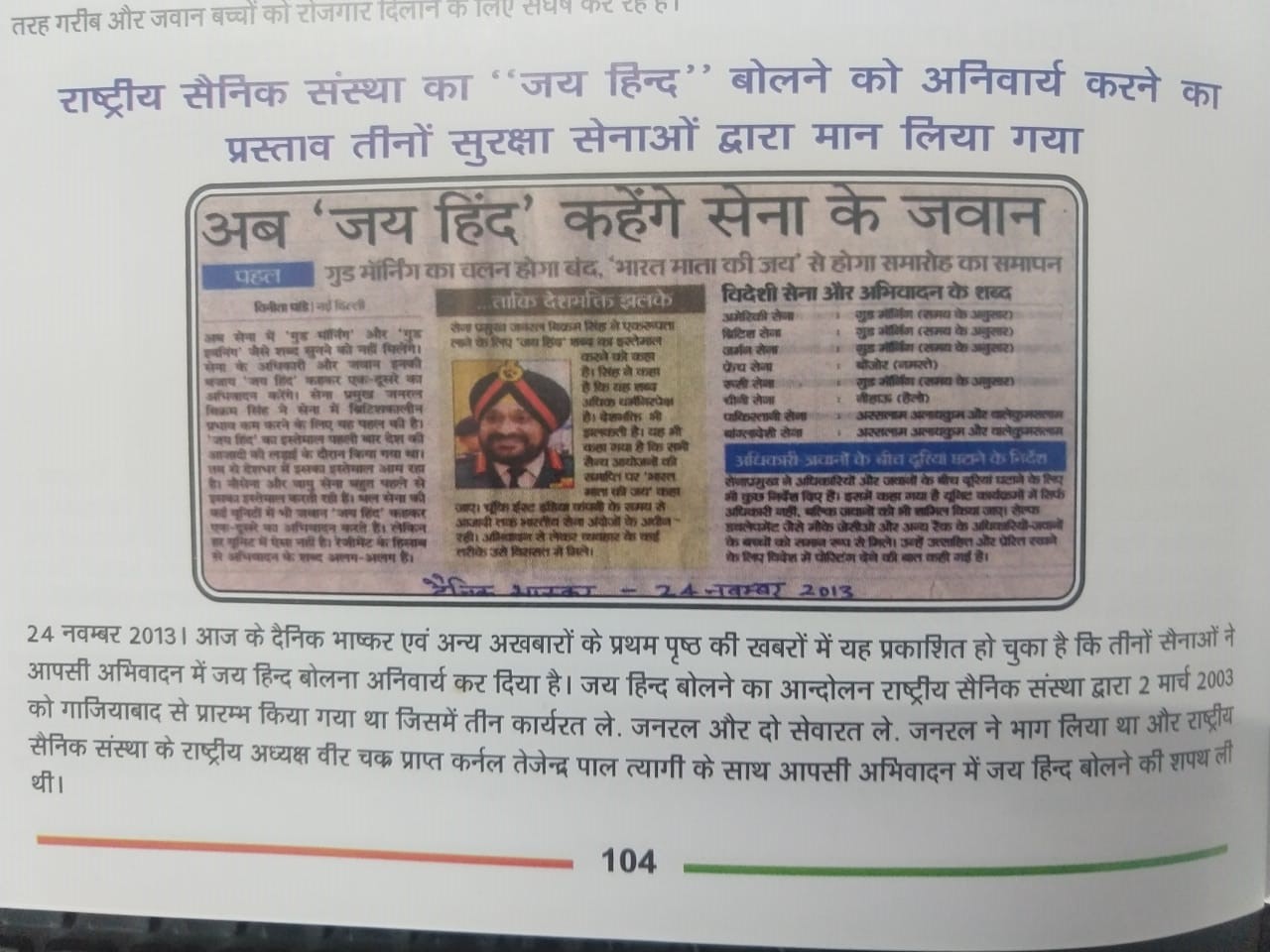 Inaugurating a Temple exclusively for Shaheeds
Putting in consistent efforts to make "JAI HIND" compulsory in mutual greetings in Army
Carrying out a sample Training Course at Kargil Shaheed Smarak, Shukrataal, Muzaffarnagar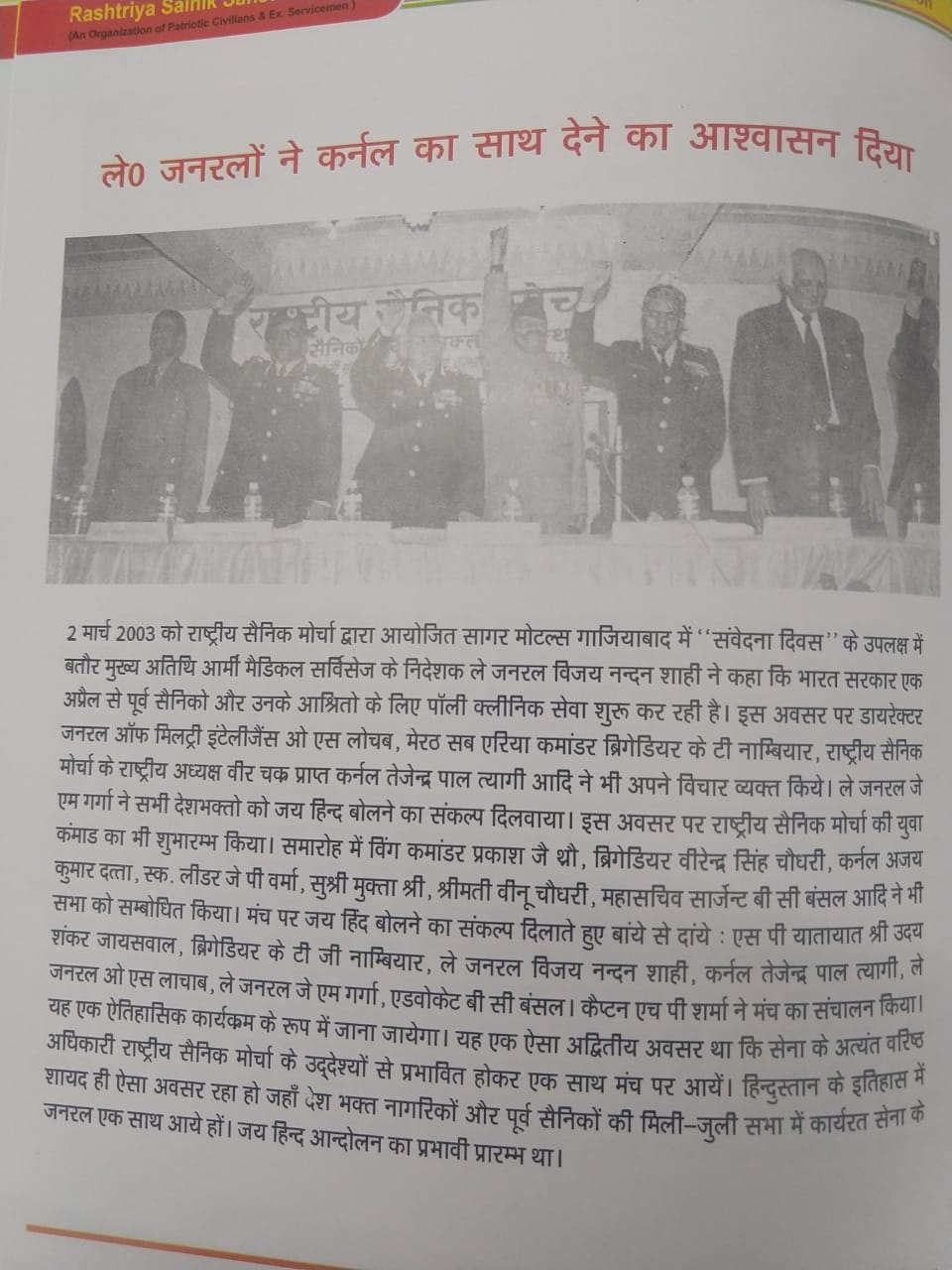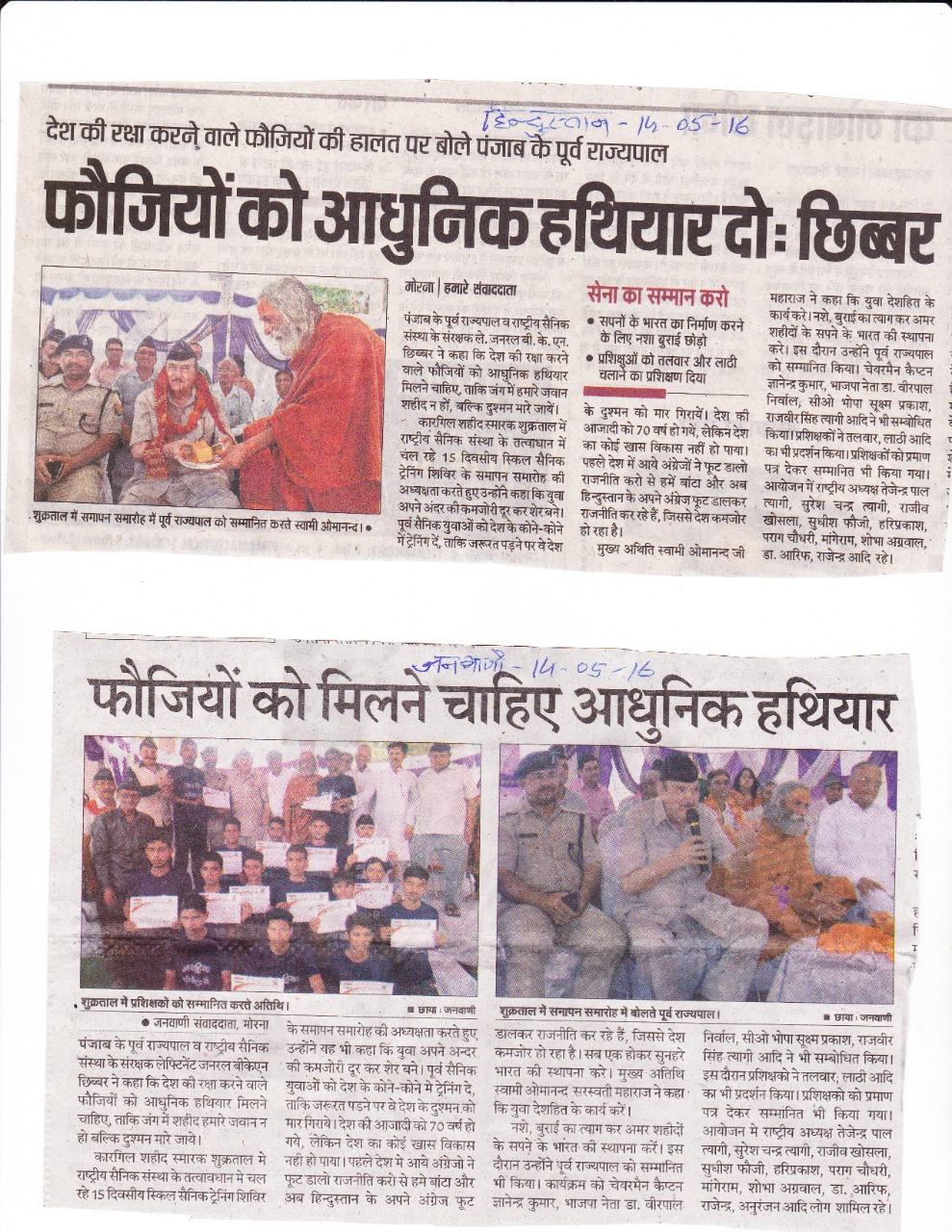 Shaheedon Ka Mandir : A first in Independent India. A temple of Martyrs was inaugurated by the National President of Rashtriya Sainik Sanstha in Uttar Vadhona, Yavatmal, Maharashtra on 17 Dec 2010. It was constructed at the behest of Gaurav Senani V R Jadhav, state representative of Rashtriya Sainik Sanstha for Maharashtra. Photos of 21 Param Veer Chakras were displayed in this temple to start with. A brief report is attached.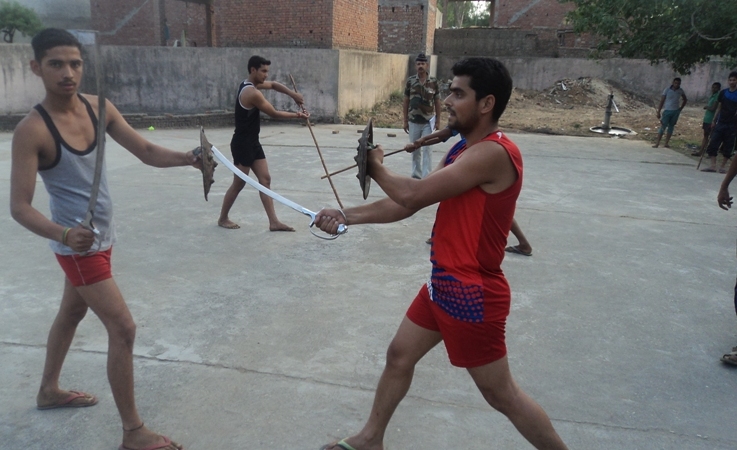 Compulsory JAI HIND in mutual Greetings in Army: On 2 Mar 2003 , Serving and Retired Generals of the Indian Army took an oath under the aegis of Rashtriya Sainik Sanstha that instead of Good Morning, Namastey, Sat Sree Akaal or Adab Arz, we will say JAI HIND . It took 10 years of consistent reminders and efforts, before, on 24 Nov 2013, JAI HIND was made compulsory in all mutual greetings in the Army. Report Attached.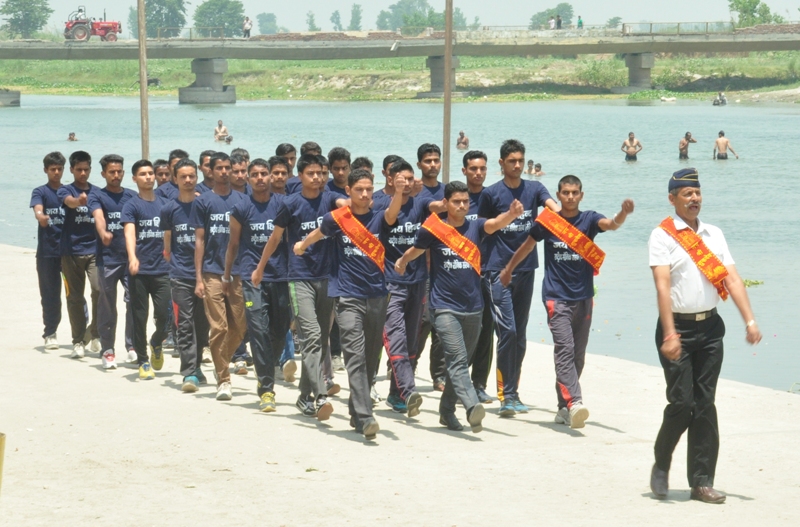 Training at Kargil Shaheed Smarak : There is a Kargil Shaheed Smarak in Shukrataal, Muzaffarnagar. Considering the request of 40 unemployed youth of the adjoing rural area, Rashtriya Sainik Sanstha organized a 15 Days 24x7 Training for unarmed security officer/guard, totally free of cost. Few reports of the Training are attached. Swami Omanand was so impressed with this training that he gave the entire Kargil Shaheed Smarak , two storey Building in about 2 acres, to Rashtriya Sainik Sanstha ,in writing ,free of rent.